Last updated on July 19th, 2021 at 04:49 pm EST
Latest posts by Nikki Solano
(see all)
Get the Costa Rica info you need by browsing our article's TABLE OF CONTENTS:
Playa Dantita photos
Playa Dantita fast facts
English name: Dantita Beach
Distance from San Jose: 260km (approximately 4 hours and 15 minutes)
Closest Town: Potrero (small town), Playas del Coco and Tamarindo (large towns)
Beach Status: Public beach
Playa Dantita beach details
Sand, shade, scenery, and unique features
Playa Dantita is a small, remote-feeling beach with soft, light sand and pale blue water. The idyllic spot is good for sunbathing. At low tide, the beach exposes rocky outcroppings you can climb over; these outcroppings and a large, rocky headland separate Playa Dantita from neighboring beach Playa Danta. At high tide, when the rocks are swallowed by the water, Playa Dantita feels most secluded.
Crowds and noise
On any given day, Playa Dantita receives only a handful of visitors, mainly inhabitants and guests of residences and accommodations that form Las Catalinas, an up-and-coming luxury real estate development just down the coast from the beach. People come to this beach to relax in solitude, so noise is kept to a minimum. The beach is the least busy during high tide when beach access is limited to an uphill/downhill hike (see the "Access to Playa Dantita" section below for details).
Cleanliness and Ecological Blue Flag rating
Costa Rica's Programa Bandera Azul Ecológica (Ecological Blue Flag Program) promotes sustainability and public health (to learn more about the program, see our related blog post: Costa Rica's Ecological Blue Flag Program: Safe and Sustainable Beaches). Every year, several beaches in Costa Rica compete for top honors, which are bestowed annually according to strict criteria that span the topics of water quality, beach sanitation and garbage disposal, the treatment of industrial waste, beach security, and environmental education. Beaches that participate in the program and meet 90-100% of the eligibility criteria achieve a 1-star rating. Additional efforts invite beaches to achieve 2-star, 3-star, 4-star, or 5-star ratings (5 stars is the highest rating).
In 2019, Playa Dantita did not participate in the Programa Bandera Azul Ecológica and therefore did not receive a star rating.
Development at Playa Dantita
Hotels, restaurants, tours, bathrooms, etc.
There is no commercial development at Playa Dantita, though development (residences, a few accommodations, and a tour operator's office) exists 500 kilometers down the coast at the private, upscale, car-free community Las Catalinas.
Playa Dantita safety
Swimming and water safety
Swimming is allowed at Playa Dantita where the waves tend to be small. Beware of the beach's rocky bottom, particularly if you plan to swim shortly before or after low tide. As always, exercise caution in and around the water, especially if you plan to visit with children or inexperienced swimmers.
General safety
Never bring items of value with you to the beach and always keep an eye on your belongings. Remember to lock your rental car if you have one. Do not visit the beach before sunrise or after sunset.
Playa Dantita location and road conditions
Access to Playa Dantita and 4×4 requirement
Playa Dantita is located on Costa Rica's Pacific coast. It sits 500 kilometers up the coast from the community of Las Catalinas, an approximate 4-kilometer, 10-minute drive north of Potrero on an unnamed, hilly, winding road nicknamed "the road to Las Catalinas." A 4×4 vehicle is not required to reach Playa Dantita.
Access in a vehicle is permitted as far north as Playa Danta. From Playa Danta, there are two ways to reach Playa Dantita on foot:
Hiking to Playa Dantita via the beach
Low tide exposes low-elevation rocky outcroppings at the north end of Playa Danta and the east end of Playa Dantita, making it possible to walk between both beaches. If you choose to walk, be aware that the rocks are uneven and may be slippery if wet. The use of good-quality footwear (such as hiking shoes, not flip flops) is recommended. It takes roughly 15 minutes to cross the rocks.
Hiking to Playa Dantita via the hill
If you arrive at Playa Danta during high tide, or if you would prefer not to climb over the rocky outcroppings, you can reach Playa Dantita by following the forest trail that ascends then descends the rocky headland that separates the two beaches. It takes roughly 45 minutes to climb up, over, and down the headland. The trailhead to Playa Dantita is just beyond the parking lot at Playa Danta. At Playa Dantita, the trailhead to return to Playa Danta / the parking lot is at the back of the beach.
Map of Playa Dantita Costa Rica
Parking at Playa Dantita
There is no official parking at Playa Dantita. However, there is a makeshift lot at neighboring beach Playa Danta, which is down a short side road just beyond the northwest end of Las Catalinas. To find the side road, take "the road to Las Catalinas" through the community of Las Catalinas. Just after you spot a road to your right, you'll see a small entryway to a dirt road on your left; the parking lot is at the end of this short, dirt road. There is room for several vehicles. Locals stationed at the lot offer to keep watch over parked cars for tips.
Just beyond the parking lot, signage directs visitors to Playa Danta and Playa Dantita: the path that departs from the parking lot to the left leads to Playa Danta (follow this path if you plan to hike to Playa Dantita via the beach at Playa Danta); the path that departs from the parking lot to the right leads to Playa Dantita (follow this path if you plan to hike to Playa Dantita via the forest trail / hill).
Best reason(s) to visit Playa Dantita
If you plan to stay at a residence in Las Catalinas or at a nearby accommodation such as Casa Chameleon Las Catalinas, the most obvious reason to visit Playa Dantita is to take advantage of the beautiful beach that nears the community. If you do not intend to stay around Las Catalinas but you wish to explore Playa Dantita regardless, you can accomplish this on a day trip from whichever destination you plan to station yourself at along the northern Pacific coast.
Beach hopping from Playa Dantita (or alternative beach options in the region)
Recommended day trips from Playa Dantita include visits to Playa Danta, Playa Matapalo, Playa Potrero, Playa Flamingo, Playa Brasilito, and Playa Conchal.
QUESTION TO COMMENT ON: Have you been to Playa Dantita? What did you think?
Pura vida!
Scroll over the below images and hit "Save" to add Playa Dantita to your favorite Pinterest board!
Not sure which Costa Rica beaches are the best to visit? Let the beaches in this article inspire you:






Summary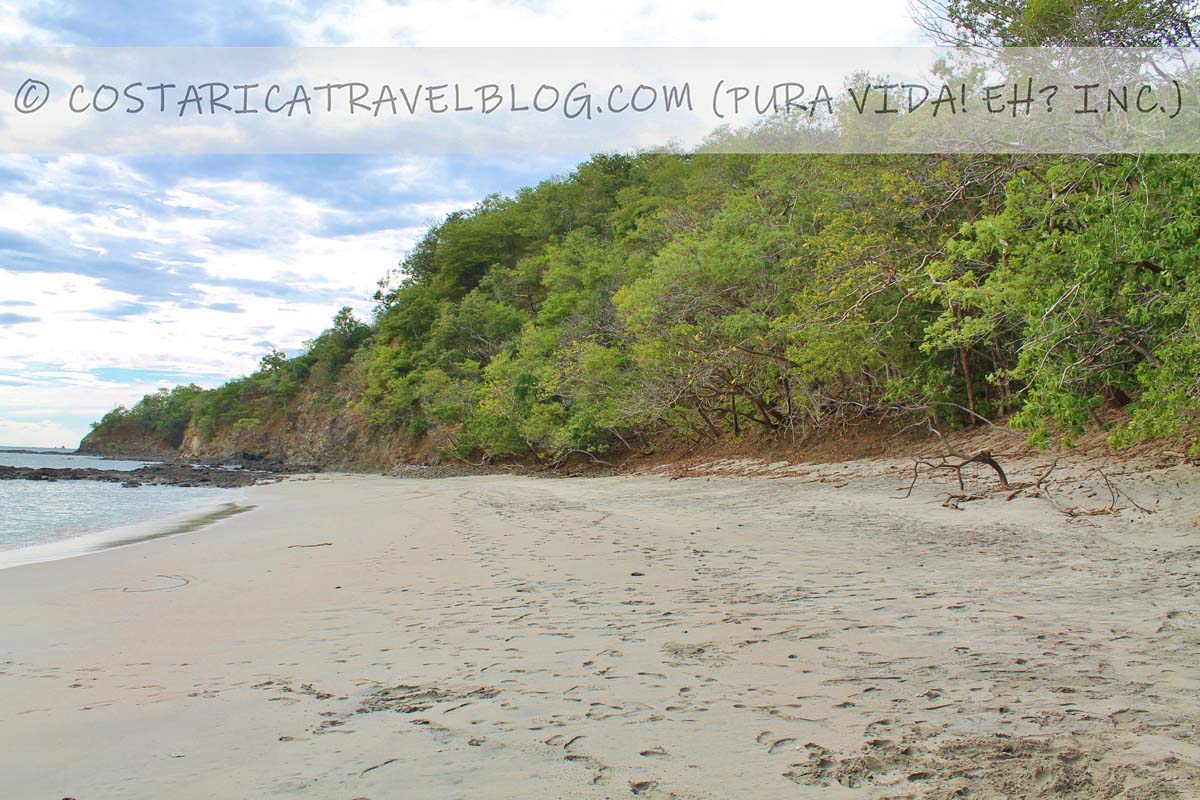 Article Name
Photos of Playa Dantita Costa Rica (Guanacaste) From Our Personal Collection
Description
We provide photos of Playa Dantita Costa Rica (Northern Pacific coast), plus info about beach features, safety, location, parking, and more!
Author
Nikki Solano
Publisher Name
The Official Costa Rica Travel Blog
Publisher Logo