Latest posts by Nikki Solano
(see all)
Get the Costa Rica info you need by browsing our article's TABLE OF CONTENTS:
Are you experiencing travel anxiety regarding a Costa Rica trip?
If so, you're not alone.
Costa Rica is my adopted home but it wasn't always a place where I felt comfortable and safe. Before I settled in, I was an outsider and everything about Costa Rica was foreign. Though I was excited to explore the place, so much about that process terrified me. I wondered: What if I get lost? What if I get sick? What if my rental car stalls on the road? What if I get robbed? What if I get bitten by a snake? What if this trip is the worst experience of my life? When I boarded a plane to Costa Rica for the first time, I was a wreck. A shipwreck drowning in a sea of what-ifs.
Fast-forward nearly fifteen years and you'll find me raving about the very thing I previously found alarming: Costa Rica exploration. I even built a career around it, despite my worries and fears. Over time, I learned how to let my guard down in Costa Rica (practicing the nation's mantra, pura vida, helped with that) and how to relax while discovering heaps of new things. Since you probably won't have weeks, months, or years to develop a similar, comfortable, deep connection to Costa Rica, I've put together a list of things to try if you're anxious about traveling to Costa Rica. Most of the tips shared below are practices or coping strategies that I've used myself, either when I first started exploring Costa Rica and didn't have a clue what I was doing, or as recently as yesterday because—despite being an informed Costa Rica expert who advocates travel—I never stop working to keep my mental wellness in check.
The best thing that helps lower anxiety, I find, is information. We cannot control everything, including aspects of travel that are out of our hands, but we can avoid feeling powerless by learning new ways to work with what's in our reach. That's part of the reason why I created this Costa Rica Travel Blog, so curious and/or anxious travelers could find answers to some of the most pressing and stressful unknowns regarding Costa Rica travel. This article in particular, which explores practical ways you can help your own mental health while traveling around Costa Rica, proves that you have the power to reduce travel anxiety and construct a wonderful Costa Rica trip.
But first, a disclaimer: Prior to becoming an entrepreneur and a Costa Rica travel writer I worked in the field of mental health. I'm sensitive to and aware of several mental health issues but I'm not a mental health professional. Please recognize my comments below for what they are: my personal opinions, beliefs, and lessons learned. If there's one thing I can say with certainty about mental health it's that every struggle and every rise is different. What I know works for me and some others may not work for you, or vice versa. And that's okay. If you get even one helpful strategy or an ounce of validation out of reading this article, it was worth writing and sharing.
Identify your triggers before you travel
The first step in managing travel anxiety is determining what triggers you when you travel. Below is a list of a few possible triggers. (Your triggers may be different or less obvious than those listed below.)
Encountering, being touched by, or being attacked by wildlife
Getting robbed or attacked by a person
Falling ill
Having an accident
Getting lost while driving or hiking
Being surrounded by people you don't know, or people who don't speak the same language as you
Flying on a plane or feeling claustrophobic on a plane
When you scan the list above, which bullet points make you nervous, make you sweat, make your heart race, make you feel worried, make you feel anxious, and/or spark a panic attack? Though this article wasn't designed to coach you through the process of addressing your triggers (social workers and self-help resources are better suited for that), it does provide ways to reduce the number of times you'll feel triggered while traveling to and throughout Costa Rica.
Costa Rica travel anxiety: wildlife
Wildlife exists in all regions of Costa Rica and it does tend to make spontaneous appearances. That possibility is enough to evoke fear and panic in some people. If that's true for you, here are some ways you can help reduce wildlife encounters in Costa Rica and unwanted contact with wildlife.
Visit populated destinations, not remote, largely undeveloped destinations (like Tortuguero, places on the Osa Peninsula, and off-the-beaten-path locales) where wildlife tends to roam around more freely.
Tour wildlife rescue centers instead of national parks so you can enjoy wildlife in a safe space where contact between animals and humans isn't permitted. At these centers, wildlife typically resides in large enclosures; you'll be separated from it by either a fence or a glass wall. At national parks, however, animals, insects, reptiles, and amphibians are encountered in the barrier-free wild.
If you want to visit a national park, stick to popular national parks that receive a steady flow of visitors and have well-kept, wide (ideally paved) trails. Wildlife generally retreats from crowds of people, and well-maintained trails make it easier to spot critters that don't abide by this rule.
Don't participate in night tours; they tend to produce up-close wildlife sightings, with an increased likelihood of seeing snakes.
Stay at superior-quality hotels or resorts where development is more formal and cleanliness is key. This will reduce opportunities for geckos, frogs, insects, and other critters to enter your room.
Costa Rica travel anxiety: robbery/assault
For general information about staying safe in Costa Rica, don't miss our related blog post: Costa Rica Safety Guide: Is Costa Rica Safe? Yes, If You Do This. For some specific ways you can help reduce your chances of being robbed or assaulted in Costa Rica, see the list below.
Travel during the high/busy/dry season (mid-December to mid-April). The low/green/wet season (mid-April to mid-December) attracts fewer visitors, which means you may find yourself alone in town centers, in hotels, on transportation vehicles, on tours, or in restaurants, especially if you plan to visit during May, early June, or between September and November.
Avoid going out at night. This includes, but is not limited to, being in parks, in town centers, near banks, or around beaches anytime between dusk and dawn.
Travel in groups. If you're planning to explore Costa Rica with at least one other person, great! Stick to him/her/them whenever you leave your hotel, especially at night. If you're a lone traveler, surround yourself with other people as often as you can. This can include using shared shuttle services (as opposed to private transfer services) to get around, choosing to eat at restaurants where other people are dining, signing up for tours that have other participants scheduled for the same day and/or time, and staying at popular hotels where you're likely to share the property with other guests.
Hide and/or be discreet with your valuables. Don't wear expensive jewelry, flaunt your money, or keep cameras/cell phones/wallets in plain view of others for a longer amount of time than necessary.
Stay at a hotel that has a door with a deadbolt (in addition to a knob lock), or at the very least, a swing bar, for extra security.
Pack a bright, high-quality, battery-operated lantern or flashlight to keep on hand at your hotel if the power goes out (an occasional occurrence in Costa Rica) or if you must go out after dark.
Consider bringing a battery-operated alarm with you from home for extra protection at night. Some alarms are ingeniously designed as a doorstop that's placed on the ground and goes off when doors are opened. Alternatively, you can keep the alarm within reach while you sleep.
Costa Rica travel anxiety: illnesses
When you're sick, the most comforting place to be is home, so it's no wonder the fear of falling ill while abroad is such a real and common concern. Fortunately, there are places in Costa Rica—hospitals, medical clinics, dental offices, Red Cross offices, pharmacies, and macrobióticas (stores that sell homeopathic remedies)—where you can access care and treatment if you do get sick. There are also several things you can do (before leaving home and while traveling) to minimize your chance of getting sick in Costa Rica.
Before leaving home
Boost your immune system at home before you travel to reduce your chances of getting sick in Costa Rica. You can do this by eating healthy meals full of vitamin-, mineral-, and antioxidant-rich fruits and vegetables in the days and weeks leading up to your trip. Try to get plenty of rest, too.
Consider taking antimalaria medication at home before you travel to help decrease your chances of contracting malaria during your trip. Be aware that some antimalaria medications need to be taken several weeks before you travel.
Consider bringing traveler's diarrhea medication from home (and any other medication you'd like to have with you while you travel) so it will be on hand should you need it. Though most Costa Rican towns have pharmacies that are stocked with a wide variety of medications, to avoid taking one that has a brand name you're not familiar with or that is described in a language you don't understand, it's best to bring your own from home. (To appease customs and immigration, leave medications in their original packaging and bring a doctor's note to support prescription medications.)
Purchase travel insurance if you don't already have coverage elsewhere, such as through a credit card provider. Make sure the coverage will last the duration of your trip, including the days you leave and return home.
When in Costa Rica
Wash your hands with soap and water often, and use hand sanitizer when you're on the move.
Use insect repellent whenever you enter forested areas. National parks, biological reserves, and wildlife refuges are obvious sites but don't forget to also protect yourself while you're roaming around your hotel (assuming it is set in a lush area) or when you participate in nature/adventure tours. The repellent will help protect against insect bites, which in turn can help protect you from insect-transmitted diseases like malaria and dengue.
Avoid economy-quality accommodations where you may encounter bedbugs.
Use a 50 (or higher) SPF sunscreen liberally and reapply it after you swim, sweat, or get wet (for example, if you're participating in a white-water rafting tour and are constantly being splashed by waves). Also, limit the amount of time you spend in the sun, drink plenty of water to stay hydrated, and wear a hat or rest in the shade whenever possible to best avoid heatstroke.
Keep your head above water. In other words, whenever you're around water (soaking in hot springs, visiting waterfalls, taking a dip in a swimming hole, etc.), don't let your mouth, ears, and eyes go underwater. If you must, close your mouth, plug your nose, and consider using earplugs to help protect against bacteria and other germs.
Eat the local food cautiously at first. Though the food in Costa Rica is generally safe to eat (and delicious!), your body may need some time to adjust to the new diet. This is especially true if you aren't accustomed to eating beans daily, or large helpings of sweet, tropical fruit.
Drink bottled beverages. Though tap water is safe to drink in most regions of Costa Rica (save for remote destinations and some places in the Caribbean), bottled drinks eliminate the question of whether something is or is not safe to drink.
Stay at a hotel that keeps a medical professional on-call or that's located near a hospital or clinic. Doing so will provide peace of mind that help isn't far away should you need it.
Participate in tours run by reputable tour operators. Browse around online to read company reviews and ask tour operators to confirm that they have insurance.
Costa Rica travel anxiety: accidents
Accidents can and do happen, both at home and while on vacation. Accidents that take place while traveling abroad are tougher to anticipate and subsequently avoid. This is because risks are difficult to assess when there are so many unknowns, and an unfamiliar country is one giant question mark. Below are a few types of accidents that can take place in Costa Rica. By identifying opportunities for accidents upfront, you can educate yourself about the risks and learn how to best avoid them during your trip.
Car accidents
Rent a car through a reputable vehicle rental agency. Don't miss our related blog post: How Not To Fall For Costa Rica Car Rental Scams
Purchase full car rental insurance. You can learn about the different types of available car rental insurance in our related blog post Costa Rica Car Rental Insurance Information, but going with full insurance, which provides the most comprehensive coverage, is likely to put your mind at ease.
Have the vehicle rental agency explain—before you travel to Costa Rica—the process of what you're supposed to do if you get into a car accident. You'll probably understand this information much better if you receive it at home when you have time to go over everything, rather than when you're being hurried through a line at the vehicle rental agency's service desk following a long and exhausting flight.
Bring a cell phone with you to Costa Rica and purchase a SIM card and data plan prior to picking up your rental car. This way, if you encounter a problem while driving, you'll have a working phone on hand to call for assistance. Note that if you plan to bring your own cell phone to Costa Rica, it should be unlocked (i.e., untied to a service carrier in your home country) so it can connect to service carriers in Costa Rica. SIM cards and data plans from providers Kolbi, Movistar, and Claro can be purchased in most towns.
Accidents around water
Drownings claim the lives of too many Costa Ricans and foreign visitors each year. Here are some ways you can decrease stress that pertains to fear associated with drowning:

Pay attention to signage posted at beaches and take warnings seriously. Signs that state "Precaución corrientes peligrosas" identify where dangerous currents are present. But don't assume that a beach is safe to swim at if this sign isn't present as many beaches in Costa Rica don't provide warnings. Remain extra cautious around these beaches, as well as beaches that declare that the current is dangerous.
Keep young travelers within arm's reach at all times. Consider bringing with life jackets or inflatables with you to Costa Rica so your family has them on hand whenever you wish to play in the water.
Research articles or videos on the internet that explain how to swim out of a rip current. There's a method that works, and knowing it can help you feel more prepared before you enter the water.
Stick to popular swimming spots (i.e., popular beaches or popular swimming holes), not remote, unfrequented swimming spots where help may not be available when you need it.
Don't expect lifeguards to be on duty. A few beaches in Costa Rica have lifeguard posts but most do not. To avoid disappointment (or worse, disaster), it's best to come to Costa Rica without the expectation that locals will keep an eye on you and/or your children while you're wading in the waves. If it concerns you too much to go swimming in an area where trained professions are not present, choose not to swim.

If your worry isn't specific to drowning but you're nervous about getting wet or being around water, research your preferred adventure and nature tours wisely. Some activities, like white-water rafting tours, safari float tours, kayaking tours, surf lessons, snorkeling/diving/whale-watching tours, and sailing tours obviously take place around water. But some land-based adventures include water components too, like horseback riding tours or hikes that lead to waterfalls you can swim at, or canyoning tours that require you to rappel down a rockface beside a waterfall and jump into a swimming hole. If you aren't sure whether a particular tour will expose you to water, or whether the water component of a particular tour is optional or compulsory, ask the tour operator.
If water hazards prove too concerning for you, skip them altogether. There are many reasons to visit Costa Rica, including the rainforest and the cloud forest, the wildlife, and the culture, among others, so don't feel like water activities are must-have experiences. While they are fabulous experiences and often end up being the highlight of many travelers' vacations, you can have a trip that's equally wonderful, educational, and enjoyable without setting foot in a body of water.
Adventure-related accidents
Recognize that participation in any nature or adventure activity in Costa Rica comes with some risk. If knowing that truth doesn't turn you off the idea of visiting Costa Rica, it may put your mind at ease to know that though risk is all around, most travelers leave Costa Rica accident-free.
If there's a particular activity that really worries you (i.e., if the degree of risk feels too high), don't participate in it. Costa Rica offers several tame experiences from low-key coffee tours to low-effort hikes so there's no need to partake in an adventure that scares you if you'd rather avoid that thrill.
Pack (and purchase, if you don't already have) solid footwear (i.e., hiking boots or good runners) and a pair of strap-on sandals (not just flip flops) to minimize trips and falls. Also, despite the tropical climate, bring a long-sleeve shirt, pants, and socks if you plan to hike to minimize cuts/scrapes/bites. For all of our Costa Rica packing suggestions, don't miss our related blog post Costa Rica Safety Guide: Is Costa Rica Safe? Yes, If You Do This.
Know your physical and mental limits. Costa Rica's rivers, canyons, and forests invite big adventures but not all adventures may be safe for you. Research the specifics of your preferred adventure and nature tours in advance, and be honest with yourself about whether you can handle them. Maybe you can't walk long distances or you have asthma and humid environments are tough for you to take. Maybe you get headaches at high elevations or your kids get bored when activities last longer than two hours. When you're uncomfortable, sore, in pain, or frustrated, you're more likely to get in an accident because you're distracted. To best remain alert and accident-free, stick to adventures that don't push you beyond what you can safely manage.
Costa Rica travel anxiety: orientation
If you've never set foot in Costa Rica before, you may be wondering how on earth you'll find where you're supposed to be, and more importantly, how you'll prevent yourself from getting lost. It may help to know that Costa Rica receives millions of international visitors each year and most of them manage to find their way without encountering a serious problem, principally with the help of some good roadmaps and trail maps. Here's a list of some things you can do to avoid getting lost in Costa Rica.
Make sure you have access to an electronic roadmap (like Google Maps or Waze) throughout the duration of your trip. They're the key to not getting lost in Costa Rica, especially if you plan to drive yourself around.
If you want to hike, stick to popular national parks, biological reserves, and wildlife refuges. The trails at these places tend to be well-marked and well-maintained, decreasing the likelihood that you'll wander off one unknowingly. Also, don't ignore park/reserve/refuge signage; it's there for your protection, so adhere to the rules.
Keep a trail map handy at all times. Several national parks, biological reserves, and wildlife refuges provide visitors with a paper map, so be sure to take one if available. If only a stationary wall map is provided, snap a photo of it on your camera to keep on hand while you hike. Our blog post Photos Of Costa Rica Trail Maps provides maps to several popular Costa Rica attractions.
Use private transfer services or shared shuttle services to move around Costa Rica. They will save you the hassle of driving yourself around the country and the worry that you'll get lost in that process.
If you want to rent a car in Costa Rica, research your routes well. Use maps and other resources (like our blog post Costa Rica Highway Conditions By Route) to learn about road conditions, driving routes, gas station locations, tollbooth locations, roundabouts, possible roadblocks, and more.
As a popular travel destination, it can be tough to avoid groups of people (locals and travelers) in Costa Rica. Here are some ways you can reduce the number of times you find yourself surrounded by large groups.
Travel during the low/green/wet season (mid-April to mid-December). The high/busy/dry season (mid-December to mid-April) attracts more visitors, which means you may find yourself among crowds in town centers, in hotels, on transportation vehicles, on tours, or in restaurants, especially if you plan to visit during the Christmas/New Year's holiday or around the middle of March.
Use private transfer services to move around Costa Rica. With this service type, you'll have the entire vehicle to yourself and you'll avoid traveling with others.
Consider requesting private adventure and nature tours. Though more expensive than regular public tours, private tours allow you to experience activities one-on-one with a tour guide, skipping the large group tour experience.
Visit off-the-beaten-path locales where you're more likely to find emptier accommodations and restaurants, and fewer groups of travelers overall. Keep in mind, though, that if your anxiety about social interaction pertains to individuals who don't speak English, it would be best to visit more popular destinations where English is widely spoken.
Costa Rica travel anxiety: flying
The anxiety disorder aerophobia/aviophobia—the fear of flying—is well-known. Fortunately, it's also well-studied and a range of treatments led by mental health professionals can combat it. If you're looking for some lighter suggestions, though, below are some coping strategies to try during your flight to/from Costa Rica.
Meditate. If you aren't sure how to meditate (or, at a basic level, how to breathe deeply and release thoughts), browse around online for some helpful information and tips on how to meditate. You can meditate whenever you need: while you're waiting to taxi, during take-off or landing, during periods of turbulence, or during the entire flight.
Pack distractions in your carry-on. Distractions can be anything from books, puzzles/games/cards, work materials, and electronic devices equipped with music or movies. Whatever you think will distract your thoughts enough to focus on something other than your anxious, wandering thoughts will do the trick.
Sleep. If you're able to fall asleep, do it. Time passes much quicker when you're not awake.
My personal trick for managing anxiety and my best advice to you
Want to know my personal trick for managing anxiety while traveling? I try to predict the worst. If you're at all like me (if your thoughts lean toward the negative), you may find that envisioning worse-case scenarios—as many as you can think of—actually makes you feel better. For me, when I lay out all of the possible negative outcomes I can think of, it becomes clear how unlikely it would be for most of those scenarios to actually happen. For any scenarios that I still believe could happen, I start combating them using the coping strategies outlined above. That's the happy medium, I've found. The practice of controlling what I can and letting go of what I can't allows me to make the changes I need to feel good and safe while traveling, while also recognizing that some anxiety, fear, and danger is a part of life whether I like it or not.
Though your fears, perspective, and experience are different than mine, here's one tidbit of advice that I think could apply to anyone and everyone looking to help their mental health while traveling around Costa Rica: plan for the element of surprise. Anxious people (myself included) typically hate surprises, but if you're one of these people and you've chosen to visit Costa Rica for the first time, there are going to be some things you didn't expect. If you recognize and accept this truth from the start, the unavoidable surprises (though perhaps frustrating) won't be as mentally debilitating when they rear their ugly heads.
QUESTION TO COMMENT ON: What do you struggle with mentally when traveling?
Pura vida!






Summary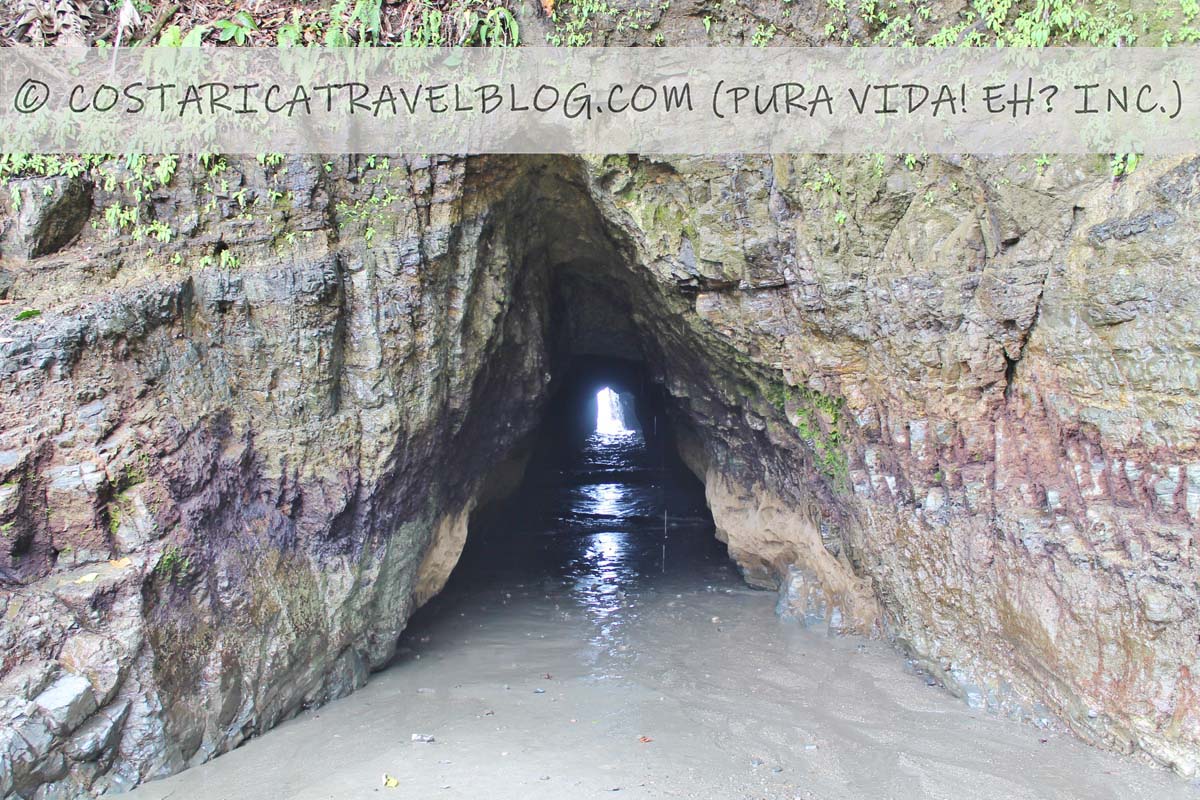 Article Name
Costa Rica Travel Anxiety: How I Help My Mental Health While Traveling Around Costa Rica
Description
We outline ways to combat Costa Rica travel anxiety related to wildlife, robbery/assault, illness, accidents, orientation, social interaction, and flying.
Author
Nikki Solano
Publisher Name
The Official Costa Rica Travel Blog
Publisher Logo