Latest posts by Nikki Solano
(see all)
Get the Costa Rica info you need by browsing our article's TABLE OF CONTENTS:
Happy Bicentennial Birthday, Costa Rica!
Costa Rica celebrates 200 years of independence today, and while Ticos nationwide partake in lively events with proud hearts, the day is also a time to reflect on what makes the country so well-loved. From a tourism perspective, there's a lot that travelers can do, see, touch, taste, smell, and learn in Costa Rica, and each of these experiences provides a reason to visit. Consider two, ten, twenty, or all of the experiences listed below and you'll quickly learn how easy it is to love Costa Rica, not to mention how much you should explore the destination ASAP!
Below you'll find a list of 100 Costa Rica experiences plus 100 related photos that we snapped from our own Costa Rica travels. Feel free to leave us a comment at the bottom of the list if you'd like more information about where or how you can have one of the experiences we mention.
Must-have experiences in Costa Rica
Nature experiences in Costa Rica
Explore the rainforest or cloud forest canopy while crossing a series of suspension bridges
Stand at the edge of massive craters that sink into the tops of active volcanoes
Rise early to hear the sounds of the rainforest or the cloud forest at dawn
Hike to and swim at a remote waterfall
Stand atop the Continental Divide inside the Monteverde Cloud Forest Biological Reserve
Soak in mineral-rich, thermal-water rivers and pools
Tour a national park
Camp overnight inside a rock beside a waterfall
Touch a mimosa pudica plant and watch its response
Take a refreshing dip in a tide pool
Go horseback riding
Head out into the forest after dark on a night tour
Marvel at rainbow-colored eucalyptus trees
Peer up at the giant trees that form the rainforest, especially century-old ceiba trees
Hunt (with a magnifying glass in hand) for some of the world's tiniest orchids hidden in vast cloud forests
Feast your eyes on one of Costa Rica's bright-blue-hued rivers (Rio Celeste and others)
Float down peaceful, slow-moving rivers in a canoe or a raft
Climb atop and around volcanic rocks that once erupted from the Arenal Volcano
Admire the unique structures of heliconias and bromeliads
Ride an aerial tram to capture a bird's eye view of the rainforest or the cloud forest
Tour a beautiful, aromatic botanical garden
Rejuvenate yourself with volcanic mud at a mud bath
Plant a tree to help reforest the land
Eye and learn about the ingenious, ruthless root system of strangler fig trees
Adventure experiences in Costa Rica
Brave the white-tipped rapids of the Pacuare, Sarapiqui, Tenorio, Naranjo, or Savegre Rivers during a rafting tour
Zip-line through the rainforest or the cloud forest
Experience the added thrill of a Tarzan swing (controlled freefall) or a Superman cable (forward-facing zipline)
Hike to Costa Rica's highest peak, Cerro Chirripo
Scuba dive among bull sharks and manta rays off the northern Pacific coast, or among hammerhead sharks off the central Pacific coast
Surf Costa Rica's lineup of gnarly surf breaks
Rent a kayak or stand-up paddleboard and explore Costa Rica's canals, mangroves, or coastlines
Snorkel crystalline waters around Isla Tortuga or Isla del Cano
Hike to a mountaintop lookout
Complete an outdoor, rainforest-wrapped obstacle course
Try the new, adrenaline-inducing sport of waterfall jumping
Rent a mountain bike and pedal to hilltop lookouts with ocean views, or over mounds of volcanic rocks around the foothills of active volcanoes
Rappell down rockwalls beside rushing waterfalls
Ride an ATV around off-road trails
Ride a waterside through the dry forest
Explore the hollows of the Terciopelo Cave inside the Barra Honda National Park
Have a blast tubing down a river
Bird, wildlife, and marine life experiences in Costa Rica
Spot the long, magnificent tail of a male quetzal, ideally as it floats through the air mid-flight
Stop and watch a sloth move around its natural habitat (spoiler alert: they're not as slow as you might expect!)
Listen for toucan calls shortly after rainfall
Gaze at more than 40 species of jewel-toned hummingbirds gathered at one place
Marvel at the strength and teamwork exhibited by leafcutter ants as they travel down trees and across the forest floor
Watch speedy capuchin monkeys play among the treetops
Visit a wildlife rescue center to help fund wildlife rehabilitation projects
Listen to the delightful, symphonic trill of Costa Rica's range of songbirds
Watch caimans and crocodiles bask on riverbanks
Spy on colorful scarlet macaws and rare great green macaws snacking on almonds
Watch a humpback whale breach off the Pacific coast, ideally from a boat as part of a scuba diving, snorkeling, or whale-watching tour
Listen to howler monkeys define their territories with raw, bellowing calls
Search for dart frogs around the forest floor
Watch sea turtles bury their eggs on beaches, or visit a waterfront turtle hatchery
Eye the shimmer of a magnificent blue morpho butterly
Watch playful dolphins leap joyously over waves as you sail past them on a catamaran/boat tour
Search for tapirs, jaguars, and other elusive species deep in the jungle
Gaze at resident and migratory waterbirds as they gather in groups among Costa Rica's wetlands
Cultural experiences in Costa Rica
Pick coffee beans at a small-scale, family-run organic coffee farm
Attend a local futbol game, ideally one played at the National Stadium in San Jose
Taste natural cacao at a cacao farm before it's processed and become chocolate
Attend a local civic festival where you can eat fair food, witness bull-riding, and experience other events
Sign-up for a cooking class or a dance lesson
Play the Costa Rican lottery, ideally "El Gordo" if you plan to visit at the end of the year
Witness and learn about precious petroglyphs inside national monuments
Taste delicious Jamaican-inspired food, dance to calypso and reggae music, and get to know Costa Rica's Afro-Costa Rican population who enliven the Caribbean coast
Practice Spanish with locals, especially the phrase "Pura vida!"
Purchase indigenous artwork, ideally directly from an indigenous artist, an indigenous community, or a fairtrade shop that has close ties to indigenous populations in Costa Rica
Extract sweet liquid from sugarcane at a trapiche (sugarcane mill)
Tour Costa Rica's National Theater
Listen to music that features the marimba—Costa Rica's national instrument
Check out local street art
Donate in-demand supplies to a local school or resource center
Learn how traditional oxcarts are built and decorated
See and learn about pre-Columbian artifacts on display inside the Gold Museum, the Jade Museum, and other museums in Costa Rica
Admire the beautiful architecture and design of ornate churches
Visit and learn the history of ancient ruins
Carry a farole (lantern) through the streets in the evening on September 14th alongside other Costa Ricans celebrating the near arrival of their nation's birthday (September 15th)
Attend an Independence Day parade (September 15th)
Food and drink experiences in Costa Rica
Dine at a local soda restaurant, ideally one with a buffet bar so you can try a variety of new foods
Prepare coffee in a traditional chorredor
Indugle in a naturally sweet and refreshing tropical fruit smoothie
Order a vigoron from a street vendor (Puntarenas area) or a bowl of ceviche (served nationwide) from a restaurant or a beach vendor
Taste the beloved, tangy condiment known as Salsa Lizano
Fish for your own trout and have it for dinner
Treat yourself to a sweet, chilly churchill (Puntarenas area) or copo (served nationwide)
Sip subtly sweet coconut water from a chilled pipa
Try unfamiliar fruits like mamon chinos or manzanas de agua, which can be purchased at grocery stores, farmer's markets, or from street vendors
Other experiences in Costa Rica
Sunbathe on glorious beaches
Practice responsible travel by staying at eco-friendly accommodations, supporting businesses that work toward sustainable tourism, and finding other ways to reduce your carbon footprint while abroad
Rent a car and explore Costa Rica's bucolic backroads at your own pace
Snooze in a hammock
Stay at a hostel, ideally one in a coastal community with a lively vibe
Volunteer your time in Costa Rica or financially support local initiatives
Walk around town centers to get to know destinations from a local perspective
Ride the local bus
Check out Costa Rica's nightlife in San Jose, Playas del Coco, Tamarindo, Jaco, Quepos/Manuel Antonio, or Puerto Viejo de Talamanca
Take a domestic flight so you can witness Costa Rica's stunning landscape from above
Ride the ferry that travels between Puntarenas and port communities on the Nicoya Peninsula, taking in panoramic views of the calm Nicoya Gulf and its collection of islands along the way
QUESTION TO COMMENT ON: What are your must-have experiences in Costa Rica?
Pura vida!






Summary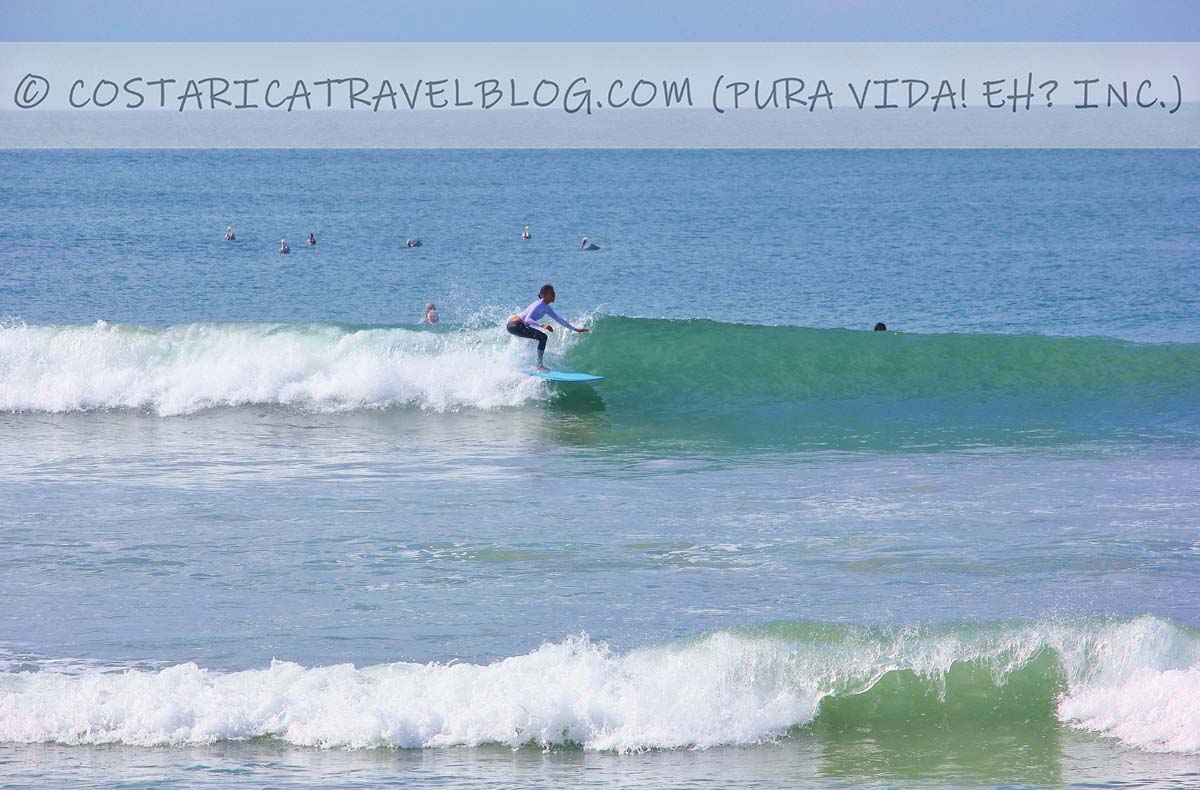 Article Name
200 Must-Have Experiences In Costa Rica And Photos (In Honor Of Costa Rica's Bicentennial)
Description
In honor of Costa Rica's bicentennial (200-year) birthday, we compiled 100 photos and 100 top experiences to have in Costa Rica. Enjoy!
Author
Nikki Solano
Publisher Name
The Official Costa Rica Travel Blog
Publisher Logo